HOST YOUR EVENT
Conferences, Meetings and Special Events at The Tallman Hotel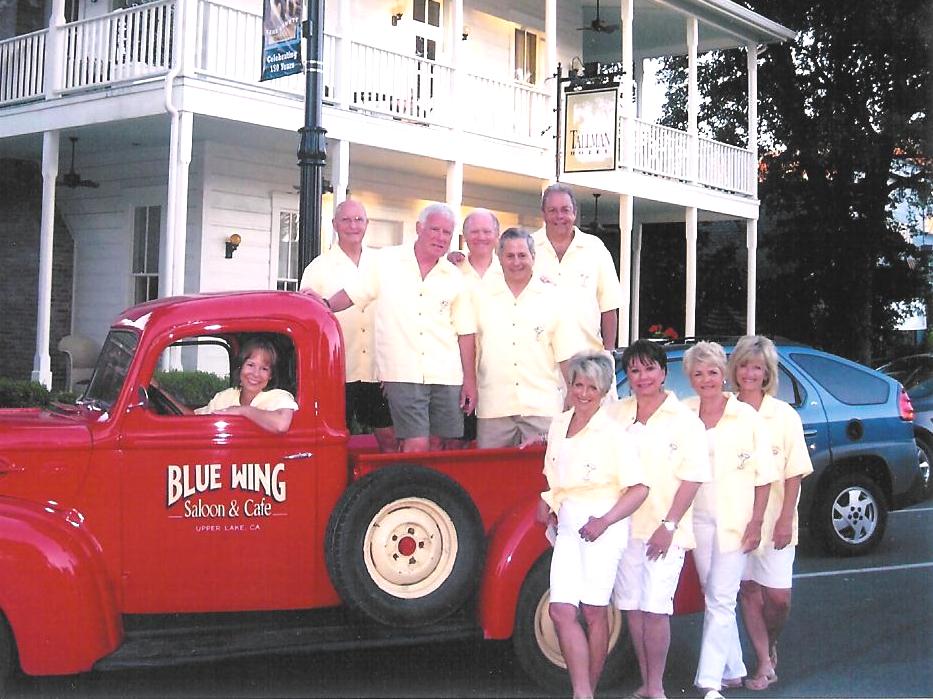 Redbud Audubon Society President Marilyn Waits on her choice of the Tallman for a recent Northern California Regional Meeting:
"All attendees had lavish praise for the elegance of the hotel, the quality of the food and the helpfulness of the staff..... You exceeded even our highest expectations."

The Tallman Hotel, with 17 rooms and suites, is an ideal spot for corporate retreats, conferences, family reunions, special events and business meetings of all types.
The Tallman is also a beautiful location for intimate weddings and related events such as rehearsal dinners or a "morning after" brunch.
Have a cocktail reception in the Hotel Parlor which has plenty of room to accommodate your guests before moving on to dinner or lunch. Relax in the cozy atmosphere listening to the light jazz while you enjoy appetizers and wine.
The Hotel Dining Room is a lovely idea for a sit down event. Decorated with hand-painted murals of local flora and fauna, this Victorian inspired room boasts elegance and charm. A maximum banquet style seating of 30.
The Courtyard, adjacent to the hotel and Blue Wing Saloon Restaurant, is great for larger gatherings, with the meandering paths perfect for the buffet style events. Bask in the causal country style atmosphere. Ask us what it takes to fire up the courtyard grill for your next outdoor activity.
Blue Wing Chef Mark Linback is prepared to handle all of your onsite catering needs.
We offer multiple sites for your event needs.
- Hotel Dining Room Seats 30
- Riffe's Meeting House Seats 40 Theater style, 14 around our antique conference table or 22 at banquet tables.
- Court Yard Seats 75
For more information regarding fees policies and group bookings, contact General Manager Susan Mesick at 707-275-2244, ext. 501 or manager@tallmanhotel.com.